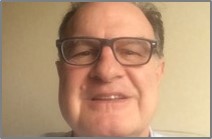 Christophe Boucherie serves as general manager of Rhombus SAS, a Colson Group brand in France and the oldest industrial manufacturer of wheels and castors in Europe. With more than 30 years of experience, he specializes in international sales management, business development, and product management.
Boucherie joined Colson Group USA in 1985 and held a number of positions of increasing responsibility. Prior to his most recent role as general manager, he helped implement Colson Italy, focusing on developing business in southern Europe and leading sales activities in international locations such as France, Italy, Spain, Portugal, and Maghreb. In 2011, he helped develop Shepherd France. In 2009, when Colson acquired Rhombus SAS, Boucherie helped to develop the business and operations and doubled sales turnover in less than 10 years. He was promoted to sales director, was appointed general manager in 1993, and became a sales representative for southeast France in 1989. In 1985, Boucherie joined Colson Group USA as a purchaser, where his responsibilities included setting up supplier services and developing product ranges in Italy and Asia.
Prior to joining Colson, Boucherie served at Credit Agricole Consumer Finance, a consumer credit provider in Europe, as a futures manager.
He earned a bachelor's degree in economy and mathematics at Paris Nanterre University.