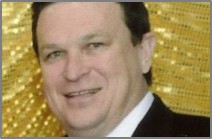 With 19 years of experience in the financial market, Edinei Joao Zaithammer serves as general manager of Colson do Brasil Ltda., Colson's Brazilian plant, where he specializes in business administration, productive operations, and financial management. Prior to this, Zaithammer served as controller since joining Colson in 2005, when Colson do Brasil's had begun its productive operations services. In this role, he was responsible for implementing productive operations services, conducting operations of the cost control process, financial management, ISO 9000 certification, as well as the information automatization through an ERP (enterprise resource planning) system and business intelligence.
Prior to joining Colson, Zaithammer served eight years at Citigroup in Curitiba, Parana, as a relationship manager, where he was responsible for managing a portfolio of assets and liabilities for more than 100 customers.
Zaithammer earned a bachelor's degree in administration and a Master of Business Administration in financial management from Fundação Getulio Vargas in Rio de Janeiro.