Our Beginning
Since 1878, the brands of The Colson Group have been providing the world with trusted and reliable mobility solutions for all aspects of work and life. Growth and acquisitions have enabled The Colson Group to provide local service, worldwide, by creating a global distribution network to provide the best caster solution for any needs.
Our goal, for over 130 years, has been to keep the world moving.

1878
1885
Fay Manufacturing Company Founded (Ohio, United States).
Fay Manufacturing introduces the Fairy Tricycle.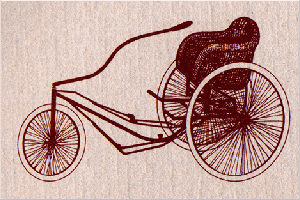 1889
Faultless Caster founded (Nebraska, United States).

1899
Rhombus (Germany) is founded.

1917
Fred Colson purchases Fay Manufacturing Company; renames to The Colson Company. Caster manufacturing increases.

1929
Jarvis & Jarvis, Inc founded (Massachusetts, United States). This will later become renamed Jarvis Caster Corporation.

1947
Pemco Casters is founded.
Albion Industries (Michigan, United States) is also founded.

1953
Robert & Jay Pritzker, brothers, acquire The Colson Company. They move operations to Jonesboro, Arkansas.

1954
Colson operations expand: Colson Canada, Ltd. begins operation.

1956
In Colombia, IMSA is founded.
In the United States, Shepherd Casters is founded, introducing the iconic Ball Caster.

1964
Revvo (United Kingdom) is founded.

1973
Rhombus operations expand; Rhombus France is formed.

1976
Colson operations expand; Monette wheel production plant is built (Arkansas, United States).
Monette will later manufacture Colson's Performa wheels (introduced in 1993) – a trusted ergonomic solution.

1983
Colson operations expand; Colson Castors Ltd. is established in the United Kingdom.

1990
In 1990, Shepherd Casters is acquired. Shepherd specializes in retail, furniture, and institutional mobility needs.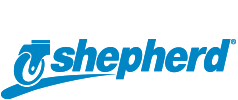 1994
Colson operations expand; Colson Caster Guangzhou Ltd. is formed in China.

2001
Bassick Casters is acquired.
2002
Many things happen this year:
Colson Castors (United Kingdom) acquires Revvo.
Albion is acquired.
Sales offices in Poland open.
MedCaster, a brand specializing in medical mobility solutions, launches.

2003
Both Pemco and Jarvis are acquired.

2008

2009
Rhombus is acquired.
Colson's Vietnam Sales office opens.
2012
Sentinel Capital Partners acquires Colson and other caster companies; introduces name: The Colson Group.

{"dots":"false","arrows":"true","autoplay":"true","autoplayInterval":"3000","speed":"3000","fade":"false"}