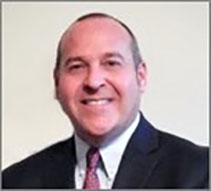 Dennis E. Jones is Colson Group's vice president of global product engineering, bringing more than 33 years of manufacturing-based experience to the company. In this role, Jones specializes in advancing Colson Group's global technology and new product development process.
 Prior to his current role with the company, Jones served as the vice president of operations for Colson Group USA under the One Colson initiative from 2012 to 2014. He began his career in the caster and wheel industry in 1994, when he joined St. Joseph, Michigan-based Shepherd Caster Corp. as the director of operations. He was later promoted to vice president of sales and marketing in 1998 and advanced to president of the company in 2001.
Before joining the caster industry, Jones served as manager of manufacturing engineering from 1984 until 1994 at Detroit Steel Products, a Tier 1 automotive supplier to the medium- and heavy-truck industry in Morristown, Indiana. In this role, he oversaw all aspects of the manufacturing engineering support group, including machine and plant automation, industrial engineering, tooling engineering and management of a three-shift maintenance and tool room crew.
Jones has been active with the Cornerstone Chamber of Commerce in St. Joseph, Michigan, where he was named Entrepreneur of the Year – Manufacturing Sector in 2009 and was recognized by the State of Michigan for his work at Shepherd Caster Corp. He earned his Bachelor of Science degree in engineering from Purdue University in West Lafayette, Indiana.